Watch the top 3 Stephen Curry videos from the past year as ranked by YouTube views!
Stephen Curry is one of the most talented guards in NBA history and it turns out that he is also a singer.  Our ProBasketballIntel trending rank score has identified the following top videos related to Stephen Curry from the past year based on YouTube views:
Stephen Curry Belts Out Hamilton (Stephen Curry video with 7M views)
Stephen Curry God Mode (Free Dawkins YouTube video with 5M views)
Stephen Curry's Best Trick Shots (NBA Fun with 3M views)
Our platform analyzed 20,800 NBA videos published in the past year and continuously updates the video fan engagement data (YouTube views and likes).  Enjoy watching the top 3 "most viewed" Steph Curry YouTube videos below.
#1 Stephen Curry Belts Out "Hamilton" with his Daughters
We've done this 1,000 times, but this is the first one on camera. "You'll Be Back" with lead vocalists Riley and Ryan.
#2 Stephen Curry God Mode
May 10, 2019 | struggled early, failing to score in the first half for the first time in 102 career playoff games, and had just 10 points through three. But he got going in the fourth, scoring 23 points.There were questions entering the game about how the Warriors would weather the loss of Durant — and his more than 34 points a game. But they didn't seem to miss a beat, getting 21 from Thompson in the first half before closed it in the fourth.| The Game Had 0 Points in Halftime, Then Activated GODMODE To Eliminate Rockets!.
#3 Stephen Curry's Best Trick Shots
Golden State Warriors guard and NBA superstar Stephen Curry's best trick shot moments. From the tunnel, behind the back, from half-court, full court, kicking the ball to the rim, sitting on the bench or on the court or super high layup.. Steph can do anything.
Powered by our proprietary media analytics platform, ProBasketballIntel.com can show you the "most viewed" and "most liked" videos for any NBA player.  Per the image below, just search on your favorite player and utilize the toolbar at the top of the page to select the time window (day, week, month, year) and sort criteria (most liked or most viewed).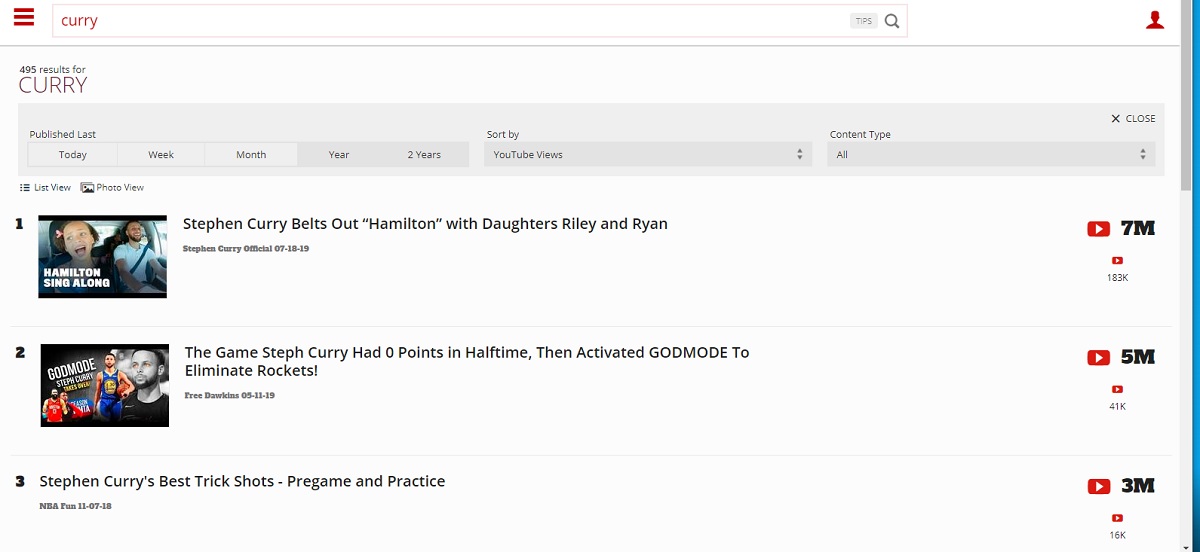 Remember to "share" this with other NBA fans!